The federal student loan rates change each year on July 1st. For any student considering taking Federal Direct Student Loans for the coming academic year, your rates are about to go up to 4.45% for any new disbursements after July 1st  (Current rate is 3.81%)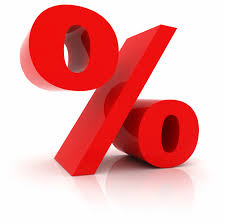 These rates encompass various loans from the Fed
Direct unsubsidized loans (interest accrues while in school)
Direct subsidized loans (no interest while in school)
Direct PLUS loans (Loans to parents – up to 7% from July)
Rates are calculated using the May treasury note auction. They are typically fixed for the life of the loan unless you make a change to consolidate your loans. The Department of Education also adds on their fees and then there are disbursement fees. The processing fees change depending on the type of loan the parent or student has chosen.
Because interest rates are increasing, we can expect this trend to keep going in this direction so proper planning is vital. It is not just the interest rate that is influential, but also whether the interest is tax deductible.
There are limits to the amounts that undergrad students can borrow. Parents considering PLUS loans should know that these loans have the highest rates and are NOT tax-deductible and so careful consideration of alternatives should be taken before committing to these loans.
Here are the rates effective for new Direct Loans disbursed on or after July 1, 2017 and prior to June 30, 2018.
| | | | |
| --- | --- | --- | --- |
| Loan Type | Borrower Type | Rate 2017/2018 | Loan Fees |
| Direct Subsidized | Undergraduate | 4.45% | 1.07% |
| Direct Unsubsidized | Undergraduate | 4.45% | 1.07% |
| Direct Unsubsidized | Graduate / Professional | 6.00% | 4.29% |
| Direct PLUS Loan | Parent | 7.00% | 4.29% |
Please note – just because you are offered a loan from your school or the Fed, does not mean to say that it is the best deal for your family. In many cases families have saved tens of thousands of dollars by planning differently according to their specific circumstances.
Whether it be for College Planning or Retirement Financial Planning, let's PLAN
Dave Coen is CEO of College Planning America and a Registered Representative at Sageview Advisory
Tel: 714-813-1703        davec@collegeplanningamerica.com