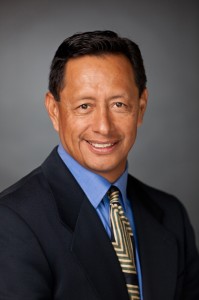 Hector brings with him both a practical and technical background. He has a B.S. degree in Mechanical Engineering, with a minor in Aeronautical Engineering from the University of Pittsburgh. He also has a Master in Business Administration with an emphasis in Finance from Louisiana Tech University. He continuously seeks to be educated by some of the best financial professionals in the country.
Hector has been an avid participant and student of the stock market for over 20 years – and clearly understands the devastating effect it can have on a safe and secure retirement. His philosophy is that focusing on the safety, preservation, and efficient use of money earned – and not just getting the highest rate of return – will create the greatest wealth in the end. He recommends only the most stable and predictable financial vehicles to achieve financial independence with peace of mind, using a Total Asset Protection plan to help families reach their goals.
Hector enjoys coaching his two sons in soccer and baseball. His entire family is nearing the status of Black Belt in Tae Kwon Do. With a passion for flying, he has been a career pilot with United Airlines and currently holds an Airline Transport Pilot rating.
Hector Garcia
(949) 374-6611
CA Ins License #0H28614
CO Ins License #371941
hector@collegeplanningamerica.com