Allison Hatcher
Allison is a Super-Mom, Super-Wife and an excellent advocate and coach to families navigating the College Planning and Admissions process.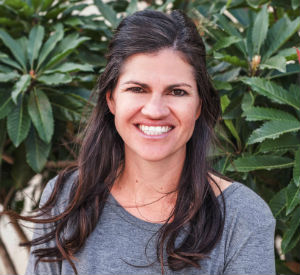 She is passionate about helping students find their unique place and fit for college, guiding them through the process in an exciting way. Each student has unique passions and a college and career path that is the best fit for them.
Allison works with individual high school students to discuss career assessments and the college admissions process, complete college searches and final college list through Naviance, assist with college applications, resume and writing essays, discuss extracurricular involvement, standardized testing plan, leadership, community service & college interviews.
Allison has excellent experience in her field and has been the Director of Counseling and Student Life at Horizon Prep, Rancho Santa Fe, in a capacity of developing a high school college counseling program, standardized testing coordinator, college admissions representative, Naviance trainer, college visit organizer, school profile organizer, and 4-year and 7-year plan meetings with families.
At Corona del Mar High School in Newport Beach, California, for 5 years Allison worked as High School Guidance Counselor, handling academic, career and personal/social focus for all students (ASCA National Model), 504 School Representative, Student Study Team Coordinator and Credit Recovery Option Counselor, Credit Recovery Steering Committee Member at District, CAHSEE Test Site Coordinator, Peer Assistance Leadership Advisor, Awards Night Coordinator, Scholarship Chair and Spanish translator.
She did her counseling internship at University City High School, and Valley Middle School CA
Allison's Education
Certificate in College Counseling, UCLA January 2009 – present Los Angeles, California
Masters in Educational Counseling, PPS Credential, Azusa Pacific University May 2008 San Diego, CA
Bachelor of Arts, Communication Design and Minor in Spanish, California State University, Chico
May 2003 Chico, California
Allison is definitely a people person and has overseen youth during charity work in Brazil, Guatemala, Mexico, Nicaragua, and Thailand
She is CPR/First Aid certified, Critical Incident Stress Management Certified and is an Orange County Crisis Response Team Member for Newport-Mesa Unified School District
Sarah Miller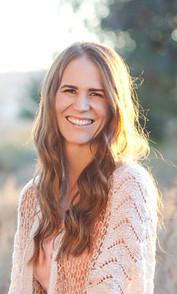 Sarah has a passion for helping young people achieve their higher education aspirations. She enjoys helping families through this daunting and complex process. Every student is unique, and Sarah enjoys helping them explore their strengths, values, and future goals to find colleges that fit them best.
Sarah received her BA in psychology from California State University, Fullerton. Then immediately went on to earn her Master's in Education and Pupil Personnel Services Credential (school counseling credential) from Azusa Pacific University.
She worked as a high school counselor at Corona del Mar High School in Newport Beach, California. As a counselor there, she counseled many students and families through the college process. Sarah left CDM in 2010 to stay home with her first born and work as a private college counselor. Sarah earned her UCLA College Counseling Certificate and has been a private college counselor since 2011. As founder of Orange County College Counseling, Sarah provides one-on-one counseling, workshops, and parent nights. As an active member of the National Association for College Admissions Counseling and the Higher Education Consultants Association she is continuously attending conferences and webinars to stay up to date with the latest college trends.
Sarah's Education
College Counseling Certificate, UCLA Extension – 2011
Masters of Arts in Educational Counseling and Pupil Personnel Services Credential, Azusa Pacific University – 2007
GPA Bachelors of Arts in Psychology, California State University, Fullerton – 2005
Sarah can be contacted at sarah@collegeplanningamerica.com
What Our Advisors Do
Student Assessment analysis
Transcript analysis
A-G course requirements
Testing timeline/ Test prep
Exploring college majors
The application process
Review college application requirements and timeline
The Do's and Don'ts of essay writing
The Common Application
Use an organized tracking system
How to look for merit aid and scholarships