A client was shocked the other day when I suggested that his student, recently out of college, should have an Estate Plan.
As our children get older, our conversations with them get more meaningful and the subjects take on increased value. I often have discussions with my clients about their Estate Planning, but they were shocked when I suggested that estate planning also be discussed with their children who had just finished college. None of us want to think about dying, but the wise among us do plan for things like that.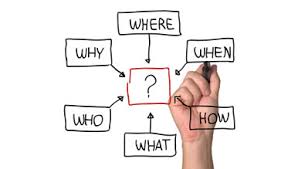 Even if our kids recently graduated from college and do not have much money, there are many other reasons for them to consider proper planning.
1. What happens to their Facebook account and all their digital assets and photos when they die? Who will have control of those memories?
2. How do they want to be buried? Do they want to be cremated or would they like to be buried?
3. Who pays for that?
4. Who would they want to arrange their funeral and who will do the service?
5. What is their will for the distribution of whatever meager assets they might have like their car or clothing or savings account? What would they want to happen to those things when they are not with us anymore? As parents, we cannot assume what they would want.
6. What if our child does not die but became incapacitated? Would they like to be kept alive by 25 machines or would they prefer to pass quietly with family members around them?
7. Is there a medical directive on file so that family members know what their wishes are if something happens to them?
8. Who is going to make decisions for them or who would have the authority to do that if there is no durable general power of attorney? That is what gives a family member the authority to tell the doctors what to do. If they do not have that in place then you might have parents or siblings arguing as to who does what.
9. A trust might be necessary if there are assets to manage, or for members of the family with special needs or other specific directives.
10. Would they want to leave money to a sibling or child who might blow all the money at once and would they perhaps want to leave a directive? In the case of someone who has a drug or alcohol problem or are in a bad marriage, they might not want to give the money to those loved ones immediately but to do it over a period of time as an allowance from a trust.
11. Is there a charity that they might want to leave some things to?
12. If they have a house, they might want to let a family member live in the house but upon their death have it go to a specific heir in the future.
These are all changing dynamics that need to be adjusted over time as circumstances change. Not many of these things have anything to do with how much money anyone has, but they do have importance in regard to respecting their wishes.
If these things are important for us to mention to our kids, how much more important should it be that WE have a proper plan in place for our spouse and heirs.
Other things that we as parents should consider:
Designating a guardian for children
Ensuring homes are transferred to designated beneficiaries in the event of death
Keeping a business in family hands throughout generations
Protecting our family assets in the case of future divorce
Avoiding probate
Maintaining privacy of assets since trusts are not public records
This is why Financial and Estate Planning is an ongoing process over our lifetime and not something done one time.
Whether it be for College Planning or Retirement Financial Planning, let's PLAN
To schedule a time to meet with us please
e mail davec@collegeplanningamerica.com  or call 714-813-1703